Four Questions: With Christal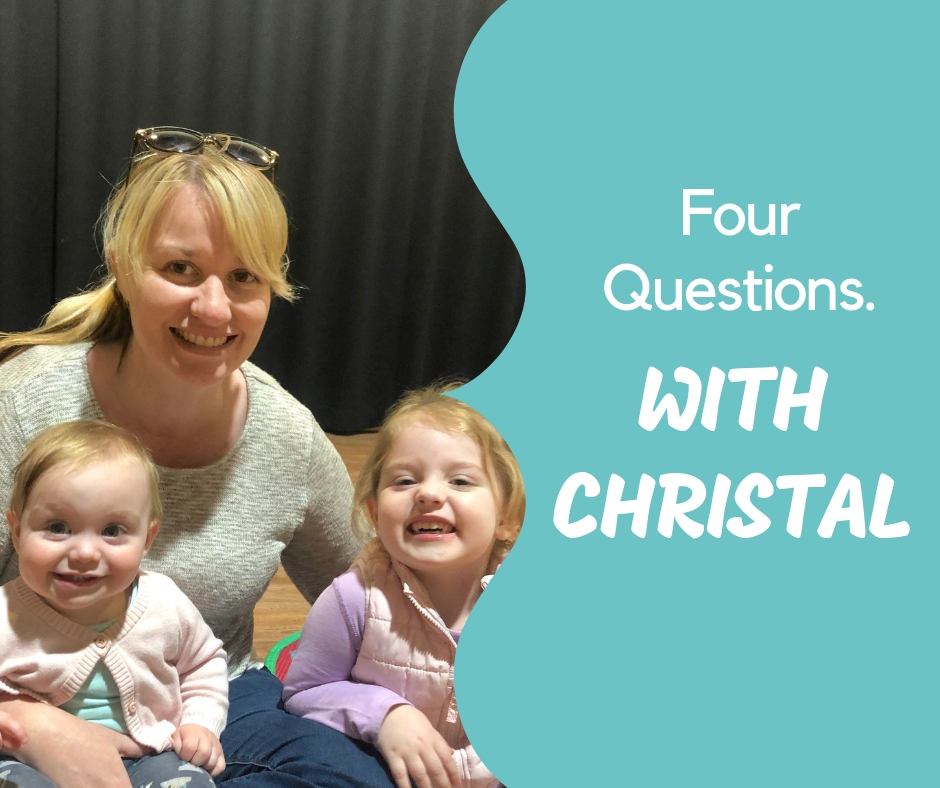 In the Four Questions series, we ask Making Rainbows parents the same four questions. Meet Christal from Making Rainbows Toowoomba!
What is your professional background?
I've been a beauty therapist for 17 years, and I've been in business for 11 years (check out Christal's business at Flawless Beauty Studio).
What is the most challenging thing about parenting for you right now?
Sleep! (Or lack thereof).
What are you enjoying most about parenting right now?
Watching the gorgeous little people in the class develop their personalities and explore the world. Also watching the beautiful bond between them grow.
What do you enjoy most about Making Rainbows?
Hearing Sophia scream, "MISS TISH!" when we pull into Fitzgibbon Street. And watching all the kids have so much fun and learning new things.