Making Rainbow Friends
We love being part of the community and sharing some of the amazing stores and brands we know you'll love.
---
Artiga Prest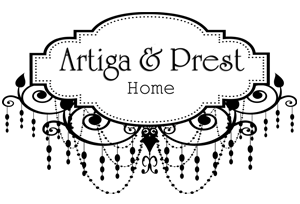 We are always on the look out for ways to make family life a little more magical, and Artiga & Prest have an adorable array or products, including personalised resin letters, keepsake wooden boxes and personalised Christmas products.
Other products include premium Candles, Decorative Tee-Pee's, Quality Cushions, Oil Burners, Reed Diffuses, Patterned Wall Art, Home décor and Foil Wall Art.
---
Bamboo Basix

Em from Bamboo Basix is a long-standing client of Making Rainbows and started the company when she first became mum in 2015. Em fell in love with bamboo products after using them on her baby — she found they were incredibly soft, luxurious and gentle. Bamboo Basix was born because she wanted to share the benefits of this amazing material with all parents! The company now has a line of beautiful bamboo baby products, specifically designed to support parents and cherish bubs, plus do a small bit for the environment too.
There are a range of gorgeous products available, from the popular bamboo washcloths and breast pads, to the best change mat liners you will ever use and gift packs new parents will love.
---
Bright Star Kids
Bright Star Kids makes labelling your child's items easy and stylish. Label shoes, sippy cups, dummies, containers, clothing and more! We love Bright Star Kids because their extensive variety of high quality name labels are dishwasher safe, waterproof and dryer safe — so there's tip-toeing around hoping they will last.
PLUS, they look good too! In the designer range, there are many of different designs to choose from, including mermaids, cars, superhero, foxes, hearts, monsters, smiley faces and more. You're sure to find something that appeals to you and your child.
---
Hideaway

Hideaway makes beautiful bath and body products. When you're a parent, it's nice to have little luxuries to enjoy. Once you try the whipped soap and body custard, you'll be hooked.
---
Lonely Planet Kids
If you're looking for good quality children's books, Lonely Planet Kids have a wide range of educational and fun books for kids of all ages.
---
Name My Stuff
Name My Stuff offer a wide variety of high quality personalised bento lunch boxes, googles, drink bottles, coffee mugs, dummies and more. The products are permanently marked with a message or child's name, so there's no need for stickers that fall off. Tea from Name My Stuff is a Brisbane local, and you can either shop online or at the store at Sherwood.
---
My Night Light
Phillipa, a Brisbane mum of two, founded My Night Light a decade ago. At the time Phillipa was sleep deprived due to her young child being afraid of the dark. She discovered the powers of a night light that offered a calming presence to her children. Fast forward 10 years, and My Night Light offers the best range of lighting products for families, including the elegant Aloka night lights.
---
Recycled Mats
Recycled Mats produced the mats we use in our class from week to week, and you can win a family-sized version for your home in a variety of colours and patterns. These mats are brilliant for family life because they are so easy to clean. Use them inside the home, in an outdoor area, or take one to your next picnic or beach outing.
Recycled mats are:
made using 100% recycled polypropylene
soft and comfortable long-lasting UV treated
lightweight and easy to roll up, transport and store
mould resistant, fully washable and quick to dry
reversible (two designs for the price of one!)
---
The Wesley Hospital
Wesley Maternity knows how special it is to bring a baby into the world. From the moment you arrive to the moment you meet your new bub, they are there for you. They even offer support during the initial weeks settling in at home with your baby.
The team of highly qualified experts will support and guide you every step of the way. With both natural and caesarean birth options available, and the latest technology and facilities on hand, they have everything needed to ensure your birth goes as smoothly as possible.
---
Wild Chase
The Making Rainbows team met the wonderful owner and designer from Wild Chase at the Toowoomba Baby & Toddler Expo recently. If you're looking for THE CUTEST SHOES IN THE WORLD, take a look at the website.
Wild Chase 100% genuine footwear is carefully designed and crafted with care. Shoes are durable yet stylish shoes for your little one. The soft leather soles are perfect for new walkers as it allows your child's foot to mould to the shoe naturally. This makes it easier to put on and remove. The breathable genuine leather is suitable for all seasons as the soft sole gives that barefoot feeling. For the older ones Wild Chase now have hard sole sandals which provide a stable sole for children's growing feet.