WATCH YOUR CHILD GROW THROUGH Music, Movement and Sensory Play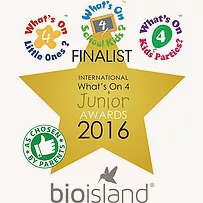 BABY CLASSES
This class gives you the opportunity to bond with your baby (0 – approx 12mths+) without older siblings competing for attention. Our multi-sensory program benefits your baby's development while supporting new parents.
MIXED AGE CLASSES
In this class we group children of a variety of ages. Each child participates at their own level in singing, dancing and playing tuned or untuned instruments. The whole family is welcome in this multi-sensory mixed age class.
INTRODUCING MAKING RAINBOWS
WHY US?
The difference between our music program and others you'll find is the support and encouragement we provide for you and your baby. After providing a stimulating music, movement and sensory program, we allow time after the class for you to stay and have a chat with other parent's over a cuppa and a biscuit.
TRIAL CLASSES!
If you would like to trial one of our classes before enrolling for the term we offer the flexibility of one trial class for $20. Book in your place today!
OUR HAPPY PARENTS
I have four children and have been to a lot of music classes over the last 8 years. The program that Making Rainbows runs is by far the best I have ever attended with my children. The teachers and classes are so fun, engaging and educationally brilliant ( and that's coming from a teacher!)
- Brianna Bright, Brisbane, Qld
Not only has this little group been an integral part of Archie and I bonding it has also provided moments of respite from a sometimes grumpy bub when Bernie simply whisks him away so I can drink my coffee afterward and chat in peace with another mum. You ladies don't know it but you have provided a calm in the mothering storm and I am really thankful for not only your wonderful service but also your friendship! Well done to you both!
- Beck Stephenson, Brisbane, Qld
FAQS
Themes for Term 2 of 2018 starting week commencing Monday 16 April are Jungle, PJ Party and Pirate. We will also be hosting a very special Grandparent's Day in Term 2 and Term 4 of 2018, both in week 5.
Not at all! Of course you are more than welcome to bring along your usual baby bag and snacks, but mostly, you just come to have fun and enjoy and we'll take care of the rest!
Monday 30 April & Friday 4 May – BABY CAREER DAY
Monday 28 May & Friday 1 June – TEDDY BEAR'S PICNIC
Monday 25 & Friday 29 June – PJ PARTY
ENROL NOW!
We are always accepting new enrollments! Find a location near you!

What makes us unique, or different, or better than our competitors?
Our classes are not just music classes and our teachers are not just musicians. We only hire qualified childhood experts to deliver our holistic and educational program! We use a combination of music, movement and sensory play to stimulate your child's social, emotional, language, cognitive and physical development.
There is a strong educational flavour running through our program which will benefit your young child and prepare him/her for future learning. He/she will also learn those school readiness behaviours that are needed in the next couple of years, i.e., sharing, turn- taking taking, social skills, appropriate greeting and farewell skills and following teacher's directions.
They will discover new sounds through using instruments and fun props which will enhance their learning on so many levels. As teachers, we've learned how to use music to bring out the best in children. They'll learn basic music concepts, use their imagination, follow instructions and lots, lots more.
Perhaps the most important thing that differentiates us from other similar programs is the bonds that quickly develop within each class! This is something our teachers deliberately foster. Our vision for Making Rainbows is to support families while providing a educational program in a positive and safe environment.